La Count, William C.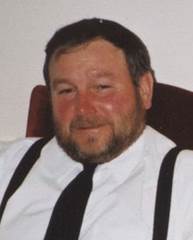 William "Bill" C. La Count, age 68, of Oneida passed away peacefully on Wednesday, August 30, 2017 at St. Vincent Hospital surrounded by his family. He was born on February 4, 1949, a son of the late George and Irene (La Pacz) La Count.
On June 6, 1970, he was united in marriage to Joyce Van Lanen and they celebrated 47 years of marriage.
He served in the US Army during the Vietnam War.
Bill owned H.R. & L. Construction for several years. He owned and operated B & J Farm for many years and also owned B & J Pony Rides. Recently he operated JW Trucking. He was proud of his work accomplishments in his career.
He enjoyed going to auctions, pony pulls, and anything to do with horses. Bill was the main jokester in the family and passed that trait on well. Most important to Bill was his family and the times they were able to spend together.
Bill is survived by his wife, Joyce; his children: Randy (Wendy) La Count, Jake (Dawn) La Count, Stacy (Corey) Martin; grandchildren: Kayla (Matt) Bierhals, Christina La Count, Cameron La Count; great-granddaughter, Avery Bierhals. He is further survived by his siblings: Nancy (Lester) Ness, Jim (Linda) La Count, Carol Wojciehowski, Richard La Count, Eugene (Pam) La Count, Lawrence La Count, and Daniel La Count; sister-in-law, Kay La Count. He is also survived by many nieces and nephews, and members of the Van Lanen family.
He was preceded in death by his brothers, Donald and Wayne; sister, Arlene La Count; brother-in-law, Bud Wojciehowski.
Friends may call at Muehl-Boettcher Funeral Home, Seymour, on Tuesday, September 5, 2017 from 3:00 pm until the service at 6:30 pm with Deacon Bobby Doxtator officiating. Burial will take place in St. Joseph Catholic Cemetery, Oneida. Online condolences may be expressed at www.muehlboettcher.com.