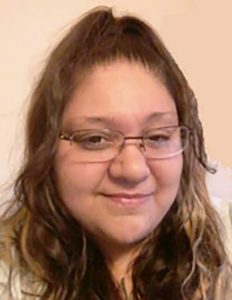 Krystal A. Moes, 34, Appleton, passed away unexpectedly on August 8, 2017. The daughter of Marlo Moes and Rodrick Summers was born August 10, 1982 in Green Bay.
Krystal grew up in Green Bay and attended Oneida High School. She went on to receive Certified Nursing Assisant certification.
Krystal had a big heart, and found happiness in helping others. She was a great friend to everyone she knew and loved her Green Bay Packers.
More than anything, Krystal loved her daughter… Estrella. "To the moon and back!" They did everything together. They cooked, did arts and crafts, watched movies and loved going to the park to play and swim.
Krystal is survived by her daughter, Estrella, mother Marlo, father Rodrick (Bev), sisters Jillian and Electa, grandma Merle, great aunt Joyce, uncles Troy and Chad, and best friends Nizohonie and Amanda. She is further survived by her many cousins and long line of friends.
Family and friends may visit at Ryan Funeral Home, 305 N. Tenth Street, De Pere, from 1:00 PM to 5:00 PM on Sunday, August 13, 2017. The Oneida Hymn Singers will perform at 4:30 PM to close the evening.
Please go to www.ryanfh.com to send online condolences to the Moes family. In lieu of flowers, a fund will be established for her daughter, Estrella.