Ramagopal, Corrine E.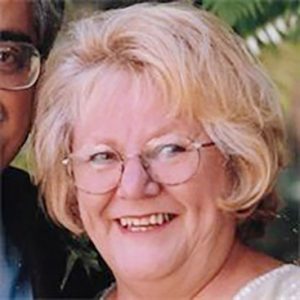 Corrine Elizabeth Ramagopal, 73, of Menasha, WI passed away peacefully on July 12, 2017, in
Bolingbrook, IL.
Services and visitations will be held at 6:00 pm on August 2, at Bolingbrook-McCauley Funeral
Home in Bolingbrook, IL and at 4:00 on August 4, at Laemmerich Funeral Home in Menasha,
WI.
Corrine was born on January 23, 1944 in Menasha, WI to Benjamin and Viola John. She was known for her infectious smile and her sense of humor to match. She delighted in music and all that came with it, especially singing and dancing. A loving and devoted mother, she worked hard to give her daughters, Melissa and Amy, an idyllic childhood in Appleton. She was passionate about her work at the Appleton YMCA and St. Elizabeth's Hospital where she met many lifelong friends. Her kind-heartedness extended beyond her family and made her a natural born social worker and nursing home care specialist, appreciated and adored by residents, families and co-workers. When she was 41, she married the love of her life, Rama Ramagopal, and they were blessed with 32 wonderful years of marriage. Corrine was happiest when surrounded by her family and delighted in cooking her homemade meatballs, spaghetti sauce and Mexican food for them. Her family dinners will be fondly remembered and greatly missed.
Corrine is survived by her husband, Rama Ramagopal, daughters Amy Leggett, Melissa (John) Louch, Leila (Brian) Pertl, Shantha (Armin) Ramagopal-Haken, grandchildren Oliver, Sophia, Nicholas, Owen, Ethan, Alexander, Aela and Rishi, sister Christine (Vern) Redding, and countless loving nieces and nephews.
Corrine will now be reunited with her mother, father, brother, sisters and many other loved ones that have passed before her.
In lieu of flowers, please do a random act of kindness for someone. This is what Corrine would have wanted and a principle by which she lived her life.