Sackatook, Elizabeth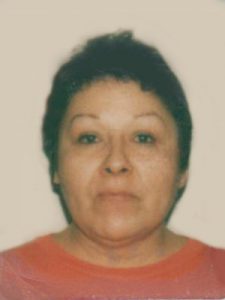 Elizabeth "Liz" Sackatook, 74, passed away peacefully Wednesday, June 28, 2017. She was born on June 16, 1943, in Keshena to Gus Sackatook and Theresa Penass.
 In her earlier years, Liz worked at Larsen Canning Company and went to school at the Wisconsin School of Cosmetology. She was a board member of the Amerindian Center. For a long time, Liz was a cook for the Salvation Army.
 She enjoyed beadwork and taking care of her family and anyone that walked through her door. Liz also enjoyed collecting Native American figurines, cooking and taking care of her plants.
 She is survived by two daughters, Danielle Story (special friend, Vince), Kim Koepke (special friend, Bob); two sons, Christopher Sackatook, Stacey Myers (special friend, Nyla); grandchildren, Noah, Megan, Edward, Kassie, Alia, Stacey Lianne, Raven Doxely, Maressa, Devon, Shandelle, Desiree; great-grandchildren, Josiah, Juanito, Emily, Nevaeh Michelle, Sophia, Suriya, Miguel, Jordan, Sienna, Nevaeh Tyler; and brother, Michael; and many nieces and nephews.
 Liz was preceded in death by two daughters, Michelle Sackatook and Gabrielle Sackatook; grandson, Tyler; three sisters, Mary, Deloris, and Terry; two brothers, Gus and Amos; and a nephew, Scotty.
 Friends may call at Blaney Funeral Home, 1521 Shawano Ave., from 10 a.m. to 12 noon Sunday, July 2. The Memorial Service will be held at 12 noon at the funeral home. A memorial dinner will be held at a later date which will be announced on Sunday. To send online condolences, please go to www.BlaneyFuneralHome.com.
 In lieu of flowers, donations may be made to Alzheimer's Foundation at www.alz.org