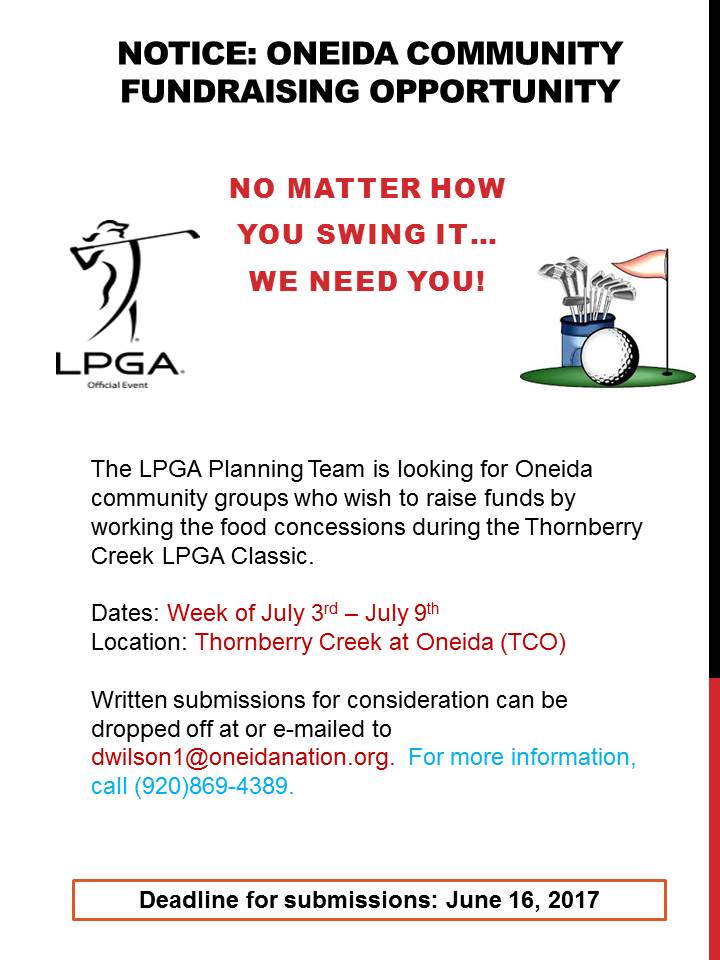 The LPGA Planning Team is looking for local community groups to operate concession stands during the Thornberry Creek LPGA Classic. This is a great fundraising opportunity!
When: Week of July 3-July 9
Where: Thornberry Creek at Oneida
If you are interested in participating, written submissions can be emailed to [email protected] The deadline for submissions is June 16, 2017. For more information, please call (920) 869-4389.