Williams Andring, Joyce S.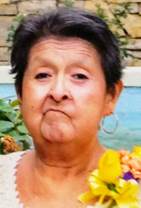 Joyce S. Williams Andring, 71, Overland Park, KS., passed away on December 26, 2016. She was born on May 21, 1945 in Oneida to Robert and Grace (Danforth) King. She was also raised by Raymond and Lydia Cornelius. She is survived by her husband Michael Andring of Kansas, and her beloved dog Tonks. Further survived by her brother Warren King and her lifelong friend Peggy Hayden, as well as many cousins.
She was preceded in death by her parents, her only son and best friend Bradley L. Williams, as well as her brothers Wayne King and Raymond Cornelius.
Joyce retired from the Shawnee Mission School District after 17 years. Her family would like to thank Kansas Hospice and especially Rose and Jennifer, the nurses that took such wonderful care of her to the end. There will be a graveside service on Saturday May 20, 2017 at 2:00PM at Oneida Sacred Burial Grounds. RYAN FUNERAL HOME, De Pere is assisting the family locally.
Joyce was such a loving and giving person, and was loved by many and will be greatly missed. Please go to www.ryanfh.com to send online condolences.