Skenandore, Thomas J.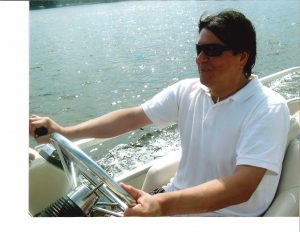 Thomas J. Skenandore, 47, Oneida, passed away unexpectedly on Sunday, May 7, 2017. The son of Lawrence "Larry" and Bonita "Bonnie (Thompson) Skenandore was born July 2, 1969 in California.
Thomas grew up between California, Las Vegas and New Mexico. He graduated from the University of New Mexico in 1993 with a degree in biochemistry.
In 2000, Thomas moved back to the area and did some contract work for the Oneida and Potawatomi Nations in an effort to improve their language education programs. Most recently, he worked at the Oneida Casino as a Vault Specialist.
Thomas is survived by his father, Larry, step-mother, Mary, niece Katie, nephews C.J. and Levi, and other members of his extended family.
He was preceded in death by his mother, Bonnie, and sister, Elizabeth.
Family and friends may visit at Ryan Funeral Home, 305 N. Tenth Street, De Pere, from 4:00 to 7:00 on Thursday, May 11, 2017. Visitation will continue at 9:00 AM on Friday, May 12, 2017 until a Prayer Service at 11:00 AM.
Please go to www.ryanfh.com to send online condolences to the Skenandore family.
The family would like to thank the Oneida Vault Team for their efforts on Sunday night.