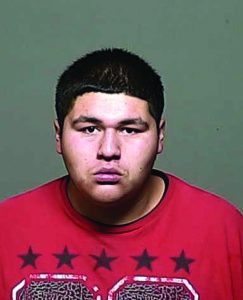 Vance Reed
ONEIDA, Wis. (AP) ~ A 20-year-old man has been convicted in the stabbing deaths of a couple on the Oneida Indian Reservation in September.
Vance D. Reed of Oneida pleaded no contest to two counts of first-degree intentional homicide Thursday in Outagamie County. Reed was accused in the deaths of Harry Brown Bear, 77, and his wife Lorraine, 67.
Prosecutors said Reed was drinking with the couple the day the two were killed and got in an argument with them.
Each charge carries a mandatory life sentence. The Appleton Post-Crescent reported (http://post.cr/2qFhQed ) prosecutors will recommend at Reed's July 10 sentencing that he serve 30 to 35 years in prison before being eligible for supervised release.
Information from: Post-Crescent Media, http://www.postcrescent.com
One Response to Man convicted in slayings of couple on Oneida Reservation