Nutt, Becky Sue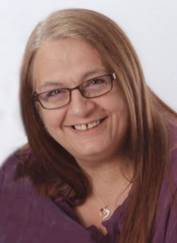 Becky Sue Nutt, 60, Town of Maine, passed away unexpectedly on Thursday, March 30, 2017 at Theda Care Appleton Hospital. She was born April 10, 1956, daughter of the late J.O. and Wilma (Hemphill) Kelley. On July 12, 1980, she was united in marriage to Kirk Nutt.
Becky taught biology and science at Oneida High School for 20 years. She received a Walmart Teacher of Distinction award and was also a Toyota Tapestry Grant recipient. Becky was also nominated several times for the Golden Apple Awards. She enjoyed traveling on class trips with the high school students.
Becky is survived by her husband Kirk; children: Doug (Lacy), Dan (Laura), Dylan (Lovey), and Derek; and granddaughter, Lila Sue. She is further survived by her sisters: Kathy (Terry) Zimmerman, Janet (Jim) Wood, Nancy Kelley, Dawn Kelley; brothers: Mike (Cheryl) Kelley, Tom (Peggy) Kelley, Don Kelley, Jim (Cherie) Kelley, Bob (Sheryl) Kelley, and Ron (Joe) Kelley. Also, survived by many nieces and nephews.
In addition to her parents she is preceded in death by a brother, John.
Friends may call at Muehl-Boettcher Funeral Home, Seymour on Tuesday, April 4, 2017 from 3:30 pm with the Oneida Hymn Singers at 7:00 pm and the funeral service at 7:30 pm. Online condolences may be expressed at www.muehlboettcher.com