Hill, Alan R.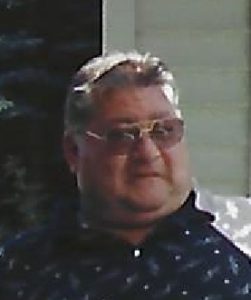 Alan R. Hill, 73, Oneida, passed away unexpectedly on Monday December 26, 2016 of natural causes. He was born July 6, 1943 to the late Roland and Beatrice (Silas) Hill.
Alan was very creative, and was always making something. He loved the outdoors, and feeding the birds. A jack of all trades, he worked at Foster Boiler in Milwaukee for many years. He had recently become involved in his Oneida Heritage, either by teaching it or learning more about it.
He is survived by his children; Patrick Hill, Jeffrey (Judy) Hill, and Scott (Amy) Hill. He is further survived by his grandchildren; Haley, Grace, Carley, and Darrell. Siblings; Carol (Larry) Dixon, Wayne Hill, Gary Hill, Darlene Hill, and Arlene (Don) Wilson. He was preceded in death by his daughter Diane Hill, and his siblings, Roland "BoBo", Jimmy, Karen, and Kathleen.
Friends may call at RYAN FUNERAL HOME 305 N. Tenth Street, De Pere after 3:00PM on Wednesday January 4, 2017. The Oneida Hymn Singers will sing at 6:30PM, followed by a Drum Service at 7:00PM. Burial will follow on Thursday morning at the Oneida Sacred Burial Grounds. Please go to www.ryanfh.com to send online condolences to the family.
One Response to Hill, Alan R.