Falk, Shirley A.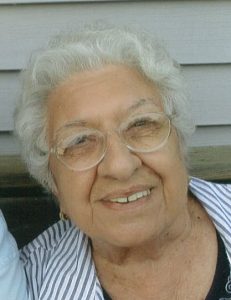 Shirley A. Falck, of Neenah, age 80, passed away on Thursday, December 15, 2016, at St. Vincent Hospital. She was born February 13, 1936 in Oneida, WI, daughter of the late John and Ruby (Doxtator) Dubroka.
Shirley graduated from Neenah High School and was then employed at Banta Corp. for several years. She married Gordon Falck on April 22, 1960.  Shirley was Co-Owner of CJ's Restaurant in Neenah for 10 years and then Granny's Restaurant for 2 years.
Shirley enjoyed cooking and hosting all the Holidays. She loved antiques, decorating and reupholstering furniture.
Shirley and Gordon are members of St. Mark's Lutheran Church in Neenah.
Survivors include her husband, Gordon; two children: Miles (Kathy Kae) Falck, Jennifer (Tony Kuchma) Falck; two granddaughters: Eleanore Falck, Ruby Kuchma; two brothers, Louis Dubroka, Gerald DeBroka; a sister, Lillian Dubroka; and several nieces, nephews, and other relatives and friends.
Shirley was preceded in death by two sisters: Loretta Young, Delores Ziel.
The funeral service for Shirley will be held at 11:00 AM on Tuesday, December 20, 2016, at Neenah's Westgor Funeral Home, with Rev. Robert Wilkinson officiating. The visitation will be held from 10:00 AM until the hour of service.  In lieu of flowers a memorial is being established in her name.  Interment will be in Oak Hill Cemetery.
Westgor Funeral Home
205 W. Doty Ave.
Neenah 722-7151
Online condolences:
www.westgorfuneralhomes.com