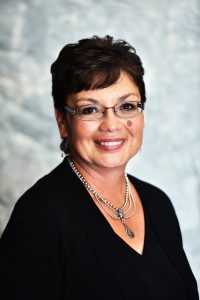 Trish King
Oneida Nation Treasurer
(Oneida Reservation)~ The Oneida Nation is proud to announce the appointment of Patricia "Trish" King to the Treasury Tribal Advisory Committee (TTAC) by the House Ways and Means Committee Chairman Kevin Brady, (R-TX) and Rep. Devin Nunes (R-CA).  Chairman Brady appointed Ms. King to serve on the TTAC at the recommendation of Rep. Nunes, who sponsored the bill creating the TTAC and announced the appointment in a press release yesterday.
"Ms. King has advocated on behalf of the Oneida Tribe in Wisconsin for almost three decades, demonstrating an unwavering commitment to the tribal community," said Chairman Brady. "My appointment of Ms. King recognizes her impressive experience—from drafting tribal policy to serving as Tribal Treasurer for the Oneida Business Committee. I know Ms. King will continue to serve her community well and will be an asset to the TTAC."
"I applaud Patricia King's appointment to the Tribal Advisory Committee. Based on her experience and work ethic, I am confident she will capably serve the Committee and greatly assist its important work," said Rep. Nunes.
Trish King is the elected Treasurer for the Oneida Nation. Treasurer King has served in elected and administrative capacity for the Oneida Nation for 30 years.  Beginning in 1986 through 2002, Trish gained tribal government knowledge and expertise through first-hand experience with the Oneida Business Committee. Beginning 2002, Trish became a public servant of the Oneida People as Councilwoman.  She served as Chairperson of the Tribal Legislative Operating Committee, member of the Tribal Finance Committee and Tribal Audit Committee as well as an alternate tribal representative to the National Congress of American Indians and Nation Indian Gaming Association.
King said, "I am honored and excited to have been appointed to the Treasury Tribal Advisory Committee today. This appointment is another great example of government to government relationship building and exhibits the true meaning of cooperation. On behalf of Oneida we are grateful to Chairman Brady and Congressman Nunes for their support and work to include tribal representation on tax matters related to Indian tribes."
Treasurer King will continue her duties as treasurer of the Oneida Nation while serving on this national committee