Brocker, John C.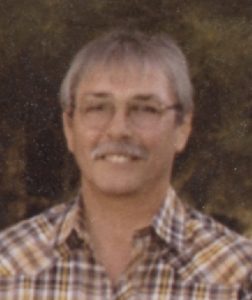 John C. Brocker, age 65, of Seymour, passed away Monday evening, October 31, 2016.
He was born February 5, 1951, son of the late Melvin and Angeline (Metoxen) Brocker. On April 21, 2001, he was united in marriage to Jill Fuss.
John was employed with the Oneida tribe and was a member of the Oneida Volunteer Fire Dept. and the Oneida tribe. He enjoyed hunting, Camp Conrad, his Budweiser, working on autos, watching NASCAR, football and playing cards, especially cribbage, riding his Harley and most of all he loved his granddaughter.
He is survived by his wife, Jill; son, Christian Brocker; daughter, Heather Brocker (friend, Alex); granddaughter, Payton; his dogs Bandit and Renna; siblings: Arlene (Butch) Davis, TX; Margaret (Larry) Schroeder, Oneida; Carl (Debbie) Brocker, Oneida; Melvin C. Brocker, Hortonville; brothers-in-law: Carl Prilepp, Seymour,  and William Van Boxtel, Oneida; many other family members and friends.
John was preceded in death by his first wife, Barb; sisters: Josephine (Fred) Bailey, Barbara Van Boxtel, Donna Prilepp; and his brother, Jacob (Kathy) Satterlee.
Friends may call at Muehl-Boettcher Funeral Home, Seymour, on Sunday, November 6, 2016 from 4- 8 p.m. Visitation will continue on Monday, November 7, 2016 at Emmanuel Lutheran Church, Seymour, from 9:00 a.m. until services at 11 a.m. with Pastor Roland Lindeman officiating.   Online condolences may be expressed at www.muehlboettcher.com
John,
You were such a great dad, grandpa and friend, always a person who was there for anyone in need. We love you and you will be in our hearts forever.