Ermenc, Bryan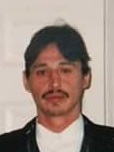 Bryan Ermenc, age 54, of Green Bay, passed away Wednesday, October 12, 2016, surrounded by his loving family. He was born November 27, 1961 in Milwaukee, Wisc., son of Joseph and Dorothy (John) Ermenc.
Bryan was an avid outdoorsman and loved to fish. He also enjoyed listening to music, especially Van Halen, Black Sabbath and Jimi Hendrix. Bryan also loved to watch movies. He and his significant other of 25 years, Sherrie Macco, loved to spend time together outdoors and with family and friends. They had a wonderful, loving relationship. He was a very proud dad and grandpa.
Bryan is survived by his significant other, Sherrie Macco; his daughter, Latasha (Devin Leonard) Ermenc and her children: Giovanni, Jordan, Alex; his son, Myles (Angela Mallum) Ermenc and his children, Aaliyah and Aminah, both of Milwaukee; his Mother, Dorothy Ermenc; 3 sisters: Pamela Ermenc, Debra Richmond and Kim (Bruce) Reyes; 2 brothers, Jeffery and James Ermenc; nieces and nephews, other relatives and friends.
He is preceded in death by a sister, Mamie Arellano and a brother, Joseph Ermenc, Jr.
Visitation will be held at NEWCOMER FUNERAL HOME (340 S. Monroe Ave., Green Bay), Monday, October 17, 2016 from 3 to 5:45 PM. A funeral ceremony will follow at 6 PM. To leave an online condolence for the family, please visit www.NewcomerGreenBay.com or for more information call (920)432-4841.
Bryan's family would like to extend a heartfelt thank you to the staff of St. Vincent Hospital ICU as well as Dr. Flood and the staff at the Oneida Health Center for all of their care and support.