Cornelius, Walter J.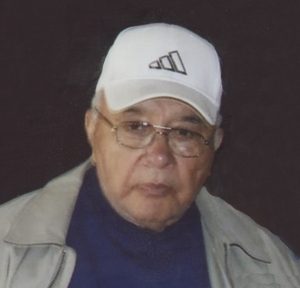 Walter J. Cornelius, 89, of Oneida, passed away Tuesday, August 23, 2016, at Anna John Nursing Home, Oneida. He was born January 2, 1927, son of the late Jesse and Jemima (Skenandore) Cornelius.
Walter was a lifelong member of Holy Apostles Church, Oneida. He served in the United States Army during World War II and was a member of American Legion Post 106, Seymour. He was a former member of the Laborers International Union and a long-time construction worker at Oscar Boldt Construction.
Survivors include his four nieces: Christine Stevens, Debbie Cornelius, Sandy Stevens, and Carol; also survived by many great-nieces and great-nephews.
Walter is preceded in death by two brothers: Lemuel Cornelius and Clayton (Arletta) Cornelius, Sr.; nephews: Russel Cornelius, Allan Cornelius, and Clayton Cornelius, Jr.; nieces: Roxana Skenandore and Eleanora Smith.
Friends may call at Holy Apostles Church in Oneida on Friday, August 26, 2016 from 9 am until the funeral mass at 11 am with Fr. Sell and Deacon Debbie Heckel officiating with the Oneida Hymn Singers at 10:30 am.
Burial will take place in the parish cemetery with military honors conducted by American Legion Post 106.
Online condolences may be expressed at www.muehlboettcher.com
Muehl-Boettcher Funeral Home, Seymour is assisting the family with arrangements.
Special thanks to everyone at Anna John Nursing Home and Health Center for the wonderful and compassionate care of our uncle.