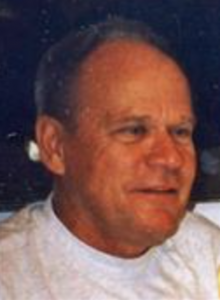 Dan Murray, 83, De Pere, passed away on Tuesday, August 2, 2016. The son of the late Dan and Marie (Sprenger) Murray was born in Sheboygan. He attended Holy Name School and Sheboygan Central High School. While in high school he enlisted in the Wisconsin National Guard. Upon graduation, he transferred to the U.S. Air Force. After his military service in Puerto Rico, he returned to Sheboygan.
On May 3, 1954, he met the "love of his life" at the "Y" dance. Not wanting a formal wedding, he and Barbara eloped and were wed in a civil ceremony in Chicago, on July 30, 1954. Eight days later, they were wed in a religious ceremony at St. Peter Claver Church in Sheboygan. They were married over 62 years.
Dan worked a variety of jobs and on July 6, 1961, he started a 29 year career driving for Greyhound Bus Lines. His family moved to Grafton, WI in 1965 and in 1985 he transferred to San Antonio, TX. Upon his retirement in 1990, he enrolled in San Antonio College. Dan considered the 42 year gap between high school and college a major accomplishment. In 2004, they relocated to De Pere.
Dan was a "sports fanatic" and his favorite sports team was the Chicago Bears. That was very controversial here in Wisconsin but he felt controversy was the spice of life. Dan's vice, according to Barbara, was his infatuation with automobiles. He filled his "bucket list" of owning every American made car with his last purchase, a used 2000 Cadillac El Dorado. Another source of pride was that he and Barbara traveled in all 50 American states.
Dan is survived by "the best thing that ever happened to me," his wife Barbara; his siblings: Bernice (Gerty), Neenah; June Eukovich, Berwyn, IL; Patrick (Sandie) Murray, Manitowoc; four grandchildren, three great-grandchildren; nieces, nephews, brother and sister-in-laws.
Dan was preceded in death by his children, Scott and Terese; and a brother, Jack.
Family and friends may visit at Resurrection Catholic Church, 333 Hilltop Dr, Allouez, on Friday, August 5 from 9:00am until 10:45am. The Mass of Resurrection for Dan will be celebrated at 11:00am with Bishop Robert Morneau officiating. Online condolences may be expressed at www.cotterfuneralhome.com. Cotter Funeral Home and Crematory is assisting the family.