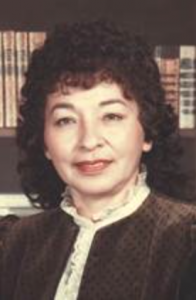 On Friday July 15, 2016 the owls called Barbara A. Denny home. She was born February 14, 1932 to the late James and Hattie (Moore) Schuyler. On April 16, 1949 she married Don Denny in Oneida. Barbara loved to play the piano, and sing with her sisters. In 1989 she took up oil painting and has greatly enjoyed doing this ever since. Barbara liked tending to her gardens and decorating her home, yet it was spending time with family that she cherished most. From its inception, Barbara has been instrumental in the development of the library in Oneida.
She is survived by her husband Don, their children, Don (Lyn), Donna, daughter in law Debbie, 16 grandchildren, and 30 great grandchildren. Siblings, Pearl McLester, Eva Danforth, Rita (Ron) Doxtator, Mary (Nick) Metoxen, Evelyn Elm, Harriet Reiter, Cleo (Wayne) Cornelius, as well as her brother in laws, Gordy (Dar) Denny, and Wayne Lemerond.She was preceded in death by her son Robert, as well as her brothers Lester and Joseph, and numerous brothers in laws and sister in laws.
Friends may call after 2:00pm on Wednesday July 20, 2016 at Ryan Funeral Home until time of service at 6:00pm. The Oneida Hymn Singer will sing at 5:30pm. To send online condolences please go to www.ryanfh.com. Special thanks to Hospice Compassus and Parkview Manor.