Summer, Powless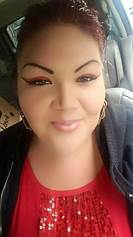 Summer Powless, 33, of Oneida, died unexpectedly Wednesday July 13, 2016 as a result of an auto accident. The daughter of Rochelle A. Powless was born June 1, 1982 in Green Bay. She graduated from Oneida Tribal High School and attended UWGB. Summer was a vibrant, friendly and warm hearted woman and will be greatly missed by her family and friends.
Summer was a wonderful, caring mother to her children, Seneth Powless, Senaida "Chicki" Castaneda, Lilyanna "Lily" Powless, and Cesar "Papi" Castaneda, Jr., also survived by her husband and best friend, Cesar Castaneda, Sr., her mother, Rochelle Powless, siblings, Janette Lee Slove and Chaske Joseph Primeau, aunts and uncles, Marianne Boyes, Christine Powless, Leah Powless, Helen Wilson, Diane Wilson, Bernard Wilson, and Donald Wilson. She was preceded in death by her siblings, Cherisse Ann Slove and Robert Lee Slove, her grandmother Vera Dorothy Wilson and her aunt Roberta Jean Kinzhuma.
Family and friends may call at RYAN FUNERAL HOME 305 North Tenth Street, De Pere from 4:00 to 8:00 pm on Sunday July 17, 2016. Oneida Hymn Singers will sing at 6:30 pm. Visitation will continue after 10:00 am on Monday at the funeral home. Funeral service will be held at 11:00 am Monday at the funeral home. Please visit www.ryanfh.com to send online condolences to the Powless family. Special thank you to Theresa Thorstenson, Lois Strong and Debra and Kermit Valentino for their love and support.