Hill, Misty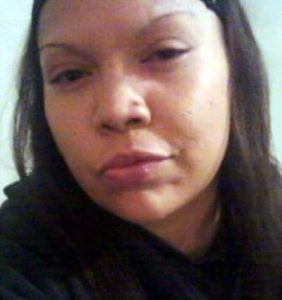 Misty Hill, 36, Springfield, MO passed away on Sunday, July 9, 2017. She was born on October 24, 1980, in Green Bay, WI to Gary Webster and Sharon McLing.
 Misty loved her children, family, and friends. She liked swimming, barbeques, taking pictures, listening to music, and most of all she loved to watch her children dance and show off.
 Misty is survived by her children: two sons, Lorenzo and Jamari; three daughters, Savannah, Delaney, and Delania; her mother, Sharon McLing; father, Gary Webster; stepfather, Robert McLing; her sister, Angela Hill; four brothers, Howard Hill, Gary Hill, Brian Hill, and Michael Hill; aunts, uncles, and many cousins.
 She was preceded in death by her grandparents, Emily Kahoombaush, Jacob Kahoombaush, Violet Webster, and Rudy Webster.
 Visitation will be held at Blaney Funeral Home, 1521 Shawano Ave., Green Bay, from 3 to 7 p.m. Tuesday, July 18. Visitation will continue at the funeral home from 10 to 11 a.m. Wednesday, July 19, followed by the Funeral Service at 11 a.m. Burial will be at the Oneida Tribal Burial Grounds. To send online condolences, please go to www.BlaneyFuneralHome.com.
 The family would like to thank family, friends, Blaney Funeral Home, and Missouri Crime Victim's Compensation for their compassion and kindness at this difficult time. Flowers can be sent to Blaney Funeral Home, Green Bay, WI.
 Forever loved. Never Forgotten.