Mc Kinzie, James H.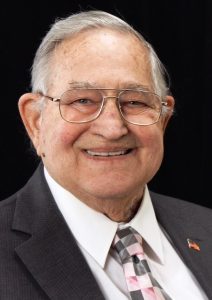 James H. Mc Kinzie, 84, of De Pere, passed away Sunday May 8, 2016 at a local hospital. The son of the late James W. and Jannie (Graddy) McKinzie was born April 11, 1932 in Montgomery, Alabama.  He married Barbara  Ann Jourdan on February 8, 1958 in Chicago, IL.  He served his County in the U.S. Army.
Jim had worked over the years as auto mechanic, laborer, and most recently as a construction project manager of  Melvin-McKinzie and Sons.
Survivors include his wife, Barbara, children, Mary and Keith Wyatt, Laurel McKinzie , James  McKinzie, Daniel and Mary McKinzie, and Gennifer  Garvin , fourteen grandchildren and eleven  great-grandchildren.  one brother-in-law, Ronald Gimse.   He was preceded in death by his parents, one sister, Jannie Gimse, and a brother, Von Arthur Wilson.
Family and friends may call at Ryan Funeral Home, 305 North Tenth Street from 6:00 to 8:00 pm on Friday, May 13, 2016.     Visitation will continue at The Church of Latter- Day Saints, N6135 Seminary Road, Oneida from 10:00 to 11:00 am on Saturday.  Funeral service will be celebrated at 11:00 am on Saturday.   Full Military Rites will follow the funeral.   Burial will be held at  Holy Apostles Cemetery.  Please visit www.ryanfh.com to send online condolences to the McKinzie family.  The family extends a special thank you to Bellin Home Health, Golden Living. Bellin ER Staff,  and Unity Hospice for their care and concern.