Mc Closkey, Renita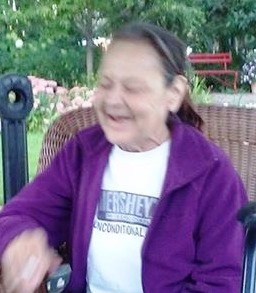 Renita "Peter" Mc Closkey, 66, of Green Bay, died Tuesday, May 3, 2016 at home.  She was a loving and kind woman; words cannot describe how beautiful of a person she was. Peter really liked to have fun, and was the life of the party everywhere she went. She was a proud Mother and Grandmother.
Survivors include her children, Tanya Bearhorse, Trent Cornelius, and Ernestine Jacobs, grandchildren, Kateri Cornelius, Kelly Cornliues, Natika Jeanquart, Justin Cornelius, Sasha Cornelius, Edward Allen, Draven Cornelius, six grandchildren and her special friend, George.
Family and friends may called at Ryan Funeral Home and Crematory, 305 North Tenth Street, De Pere on Monday, May 9, 2016. Please visit www.ryanfh.com to send online condolences to the Mc Closkey family.