Mark Ringwelski, DO, MPH, FACOEM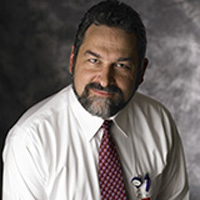 Specialty:
Occupational Medicine, a specialty which works with employers to manage the health and wellness of their employees.  Medical Director of the Oneida Nation's Employee Health Nursing Services.
Patient Ages:
Adults with work injuries and illnesses that work for the Oneida Tribe of Indians of Wisconsin.
Board Certification:
Board certified in Occupational Medicine by the American Osteopathic Board of Preventive Medicine.  Fellow of the American College of Occupational and Environmental Medicine
Education:
Bachelor of Science degree from Andrews University;
Doctor of Osteopathy degree from the University of Osteopathic Medicine and Health Sciences in Des Moines, Iowa;
Masters of Public Health Degree with emphasis in Occupational Medicine from the University of Michigan Ann Arbor
Residency/Fellowships:
Residency in Occupational Medicine at the Rocky Mountain Center for Occupational and Environmental Heath at the University of Utah, Salt Lake City, Utah
Professional/Affiliations:
Member of the American Osteopathic Association, the American College of Occupational and Environmental Medicine, the Central States Occupational and Environmental Medical Association, and the Wisconsin Medical Society
Provider Bio
Dr. Ringwelski and his family live in Kewaunee County.  They are enjoy music, snow skiing, and raising soft-coated wheaten terriers.