Erin Zelhofer, RDH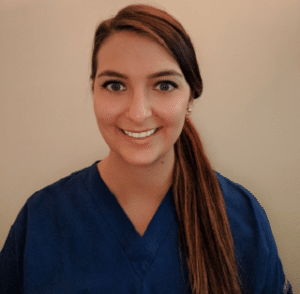 Specialty:
Dental Hygiene

Patient Ages:
All ages – children, adolescents, adults, geriatrics

Education:
Northeast Wisconsin Technical College:  Dental Assisting diploma, Associate Degree in Dental Hygiene.

Provider Bio:
Erin is a born and raised Wisconsinite.  She loves practicing dental hygiene.  In her free time Erin loves to knit and crochet, hang out with friends and family, and also take care of her dog, and fish.