David Paluch, RN, LPC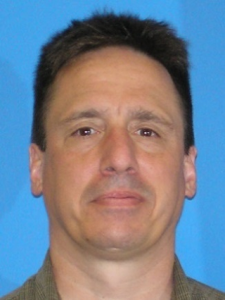 Specialty:
Psychiatric Nursing, Men's Trauma Issues, Brief Counseling/psychotherapy, the integration of mindfulness practices and other non-medical interventions to minimize dependency on drugs, alcohol and prescribed medications.
Patient Ages: All ages
License:
Registered Nurse (State of Wisconsin),
Licensed Professional Counselor (State of Wisconsin)
Education:
M.S. Education Psychology UW Milwaukee
B.S. Human Adaptability UW Green Bay
B.S. Professional Nursing UW Green Bay
A.D. Technical Nursing NWTC
Professional/Affiliations:
Vipassanna Pakasa Meditation Center, Pecatonica, Ill.
Provider Bio
Prior to my work in the Oneida Community I worked as a Crisis Counselor at the Brown County Crisis Center.  My Nursing career began at Fox Valley Psychiatric Hospital where I worked on the first unit in Northeast Wisconsin to use a dual-diagnosis model that treated substance abuse issues that co-occurred with other mental illness.  Before coming to Oneida I also worked in the Emergency Department at St. Mary's ER.
In 1989 I accepted the position of Community Health RN with the Oneida Tribe.  Over the course of the next 23 ½ years I've served as Community Health Nursing Supervisor, Chaired the AIDS Task Force, promoted community-wide cardiovascular disease prevention initiatives , represented Oneida as a member of statewide Native Tobacco Abuse Prevention Coalition sponsored by Great Lakes Inter-Tribal.  Other significant tobacco abuse prevention activities included Certification through Mayo Clinic's Nicotine Dependency Program which allowed development and implementation of the first formal Smoking Cessation support program in the Oneida Community.  Shortly after completion of my Masters Degree 2000, I transferred to Oneida Behavioral Health to focus full time on these and other behavioral health issues and in doing so became the first psychiatric RN for that department.  Along with routine duties associated with a psychiatric nursing role, my dual qualifications as a Licensed Professional Counselor allows the integration counseling support into my routine patient contacts.  Counseling activities also include facilitation of the Men's Healing Circle Support Group.
I live in Green Bay with my son Gunnar.  Along with spending quality time with friends and family, for fun I do carpentry, gardening, kayaking, camping, downhill skiing, snowshoeing, cycling, and motorcycle riding.