Carla Schuh RDH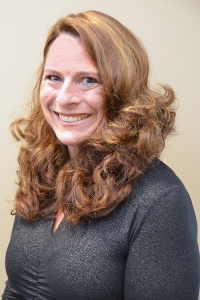 Specialty:
Oral Hygiene and prophylaxis, education on oral hygiene
Patient Ages:
All ages
Board Certifications:
Dental Hygiene and Anesthtic administration
Education:
Graduate of Hortonville High School 1987
Graduate of Northeast Wisconsin Technical College 2005 with an Associates of Science in Dental Hygiene
Graduate of the University Wisconsin Green Bay 2010 with a bachelor degree in interdisciplinary studies minoring in human development.
Provider Bio
I was raised in the small town of Hortonville where I attended school from k-12. After graduating high school, I was set off to get a college degree until I was offered a job in a local paper mill.  I worked in the paper industry for the next 15 years.  During that time I was married and raised three wonderful children who are now grown and pursuing education and careers in engineering, medicine, and auto body/welding.
In 2003, I decided it was time to practice what I was preaching to my children and returned to school.  I have always valued an education and have continued my education regularly since then by not only achieving my associated degree but also my Bachelor's degree, and personal training certification.  I have taken regular continuing education in topics such as infection control, forensic dentistry, the oral implications of chemical abuse and dependency, oral cancer detection, dental anatomy, anesthetic administration, vaccine recommendation, creating balance, effects of tobacco, dental ethics, dental therapeutics and several others.  I also take other continuing education classes in personal training.  I have recently been contemplating pursuing a master's degree.
On a personal level I have an extensive bucket list which I have been working on completing, a difficult task since I keep adding to it.  There are so many things I would like to experience, although I have completed several things:  having completed a 10K in 65 min, skydiving, getting my motorcycle license, maintaining a large weight loss, ballroom dancing lessons, getting my personal training certification, hot air ballooning, zip lining, and rock repelling. I love traveling, having visited Mexico, Puerto Rico, Hawaii, Jamaica, and several main land states.  My biggest travel goals are Ireland and Italy.