Oneida Cemetery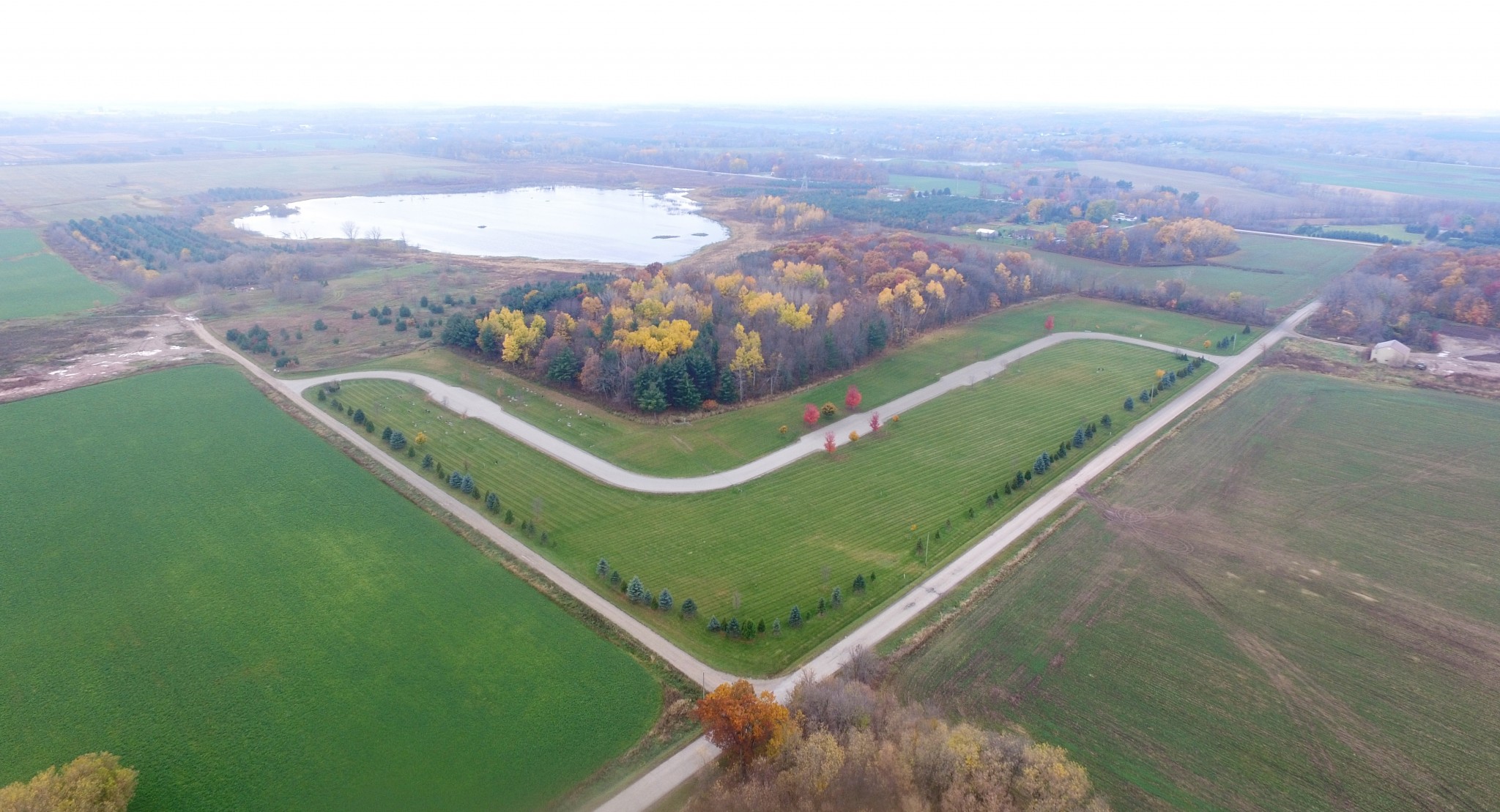 General Information
---
Business Committee Resolution 05-19-89-E adopted the Cemetery Law which established the Oneida Tribal Cemetery on the Oneida Reservation. With Business Committee Resolution 07-26-17-K, the Cemetery Law was amended. This amendment transferred the administration duties of the Cemetery to Land Management, located at 470 Airport Drive, Oneida WI.
Cemetery Name Change: The Oneida Land Commission approved the Oneida Nation Cemetery be renamed "Oneida Sacred Burial Grounds" per Resolution # 05-11-15-J. New signage will be placed to reflect the name change. The Oneida translation will remain the same "the place where one puts bodies in".
Eligibility
Plots are available to Oneida Nation members, their spouse, and their children. 
See CONSTITUTION AND BY-LAWS OF THE ONEIDA NATION adopted November 14, 1936 by Oneida Tribe. Approved by the Secretary of the Interior December 21, 1936. Amendments approved June 16, 2015, notice received June 24, 2015.
$ 100.00 / plot 
$ 50.00 / marking  
$ 50.00 / marking Headstone       
Opening and closing fees are the responsibility of the family/estate of the deceased individual.
The cemetery is located on W Adam Dr. between County Line Rd and S Overland Rd.
Cemetery Project
---
Purpose of Project
In 2013 community members brought forward concerns regarding: 1) Access to grave sites due to standing water, 2) Possible groundwater impact to grave sites, and 3) Maintenance of Cemetery grounds and individual plots.
Project Team
To address the concerns, a Cemetery Working Group was formed. The Cemetery Working Group consists of persons from the Trust Enrollment Committee, Trust Enrollment Department, Community Wells and Septic Department, Environmental Department, Department of Land Management, Department of Public Works, Planning Department, and Business Committee.
Project Objective
To date the Cemetery Working Group has developed a strategy, tentative timeline and communication plan. They meet regularly to get updates, identify solutions and work to accomplish their recommendations. The strategy includes resolves for the short, mid, and long term issues.
Other Information
The Cemetery Law identifies that the Division of Land Management is responsible for carrying out the provisions of this law. See Cemetery Law for more information.
Contact Information
For questions/concerns about the Tribal Cemetery Project, please contact Land Management at  (920) 869-1690 or email [email protected] 
For questions related to the Where the Waterbirds Nest wetland restoration area, please contact the Environmental, Health & Safety at (920) 869-1600
Recommendations & Status Updates
---
The Cemetery improvements are a multi-year, multi-phase project contingent on funding. This page will be updated when new information becomes available.
Please note: All projects are dependent on weather.
Identify a maintenance specialist to oversee proper care of site. COMPLETE
Mike Nooyen of 1st Choice Landscaping was hired in 2014 to oversee the maintenance of the cemetery property.
Install drain tile system to move water westward off site. (On-Going)
Community Wells & Septic completed the installation along the wooded area. Drain tile still needs to be completed on the north side of the main driveway. This phase is contingent on funding.
Install ground water monitoring wells and drain tile. COMPLETE
Eight (8) monitoring wells have been installed in various locations of the cemetery property. These monitoring wells will provide valuable data about the effectiveness of the drain tile, collect data on the water table heights and water flow patterns. A statistician is recording this data and will be able to provide valuable information taken over a period of time.
Grade and drain northeast corner of the site.
 This phase is contingent on funding.
Lower water level of the Where the Waterbirds Nest wetland restoration area. COMPLETE
Currently the water level has been reduced by 22″. Water level will be continue to be monitored on an on-going basis.
Future grave sites backfilled with sandier soils, finished with topsoil and seeded. COMPLETE
Settlement corrections were completed in June 2014. This recommendation will be routine maintenance for all future burials.
Install additional monitoring wells east of existing cemetery.
This phase is contingent on funding.
For history on the Cemetery please send your request to [email protected]